Swimming Pool
The indoor swimming pool is a rectangular tank of 10 by 20 metres. The shallow end is 1m and the pool slopes gently to a 2m deep end. There is seating for spectators along one side and fabulous views along the other two.
We have two changing rooms with a cubicle in the women's for the more modest! There are communal showers just off poolside and private showers in both changing rooms.
Goggle Shop
The shop at the pool sells an excellent range of the Australian Zoggs goggles.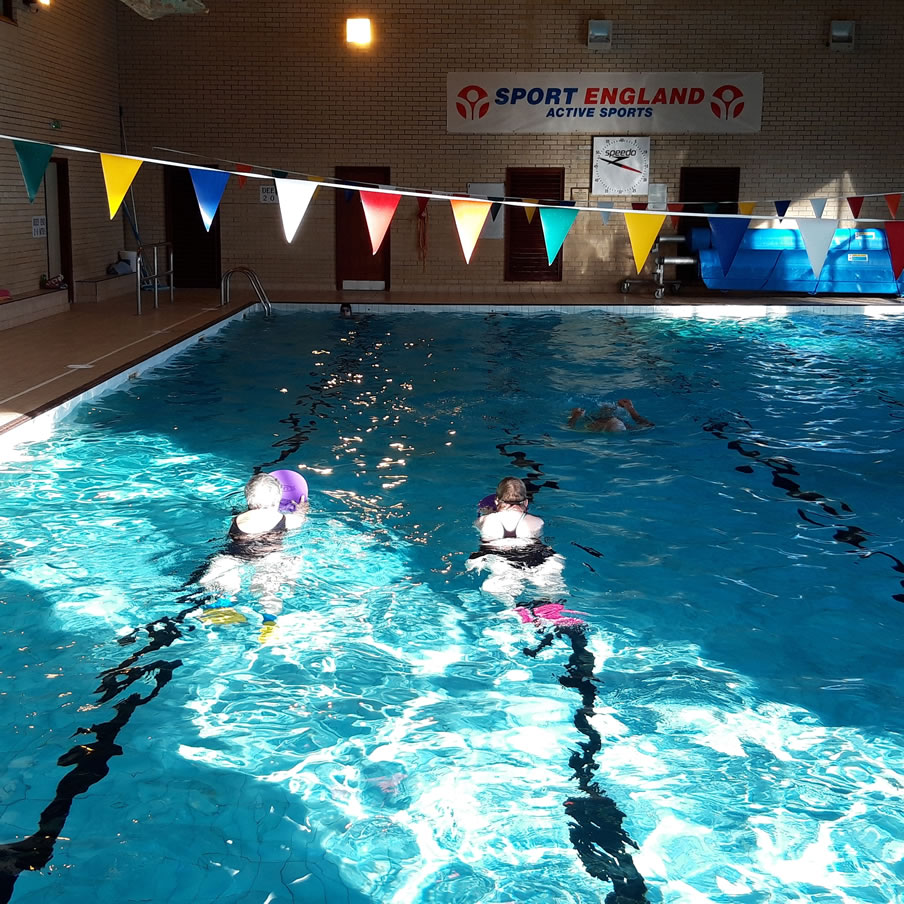 | | | |
| --- | --- | --- |
| Sunday | Family Swim | 10.30am to 12.30pm |
| Monday | Lanes Swim | 6.30pm to 8.15pm |
| Tuesday | Adult Swim | 7.45am to 10.15am |
| Thursday | Adult Swim | 7.45am to 10.00am |
| | Lanes Swim | 6.30pm to 8.15pm |
Family Swim – A session aimed at families who wish to have a play and practice their swimming. The varying depths allow for children of all ages to jump, dive or just take it easy in the shallow end. There is also a lane for those who wish to swim lengths.
Adult Swim – An early morning session where the pool is not set up in lanes. This allows people to take it easy and have a chat. Those who wish to swim more are able to at the window side of the pool. It's a great chance to meet people from the area! Excersize belts, dumbells, floats and flippers are all available to use.
Lane swimming– Four lanes of varying speeds allow people to swim at their own pace. There is a wider, easy going lane and also lanes for those who wish to swim at a faster pace.
Accessibility
Access to the swimming pool is via shallow steps from the carpark. For those who struggle with the traditional ladder style steps used to climb in and out of pools we have a set of steps which allow you to hold with both hands as you walk in and out of the water. IMAGE 20190430_075356 of man climbing mid way out of water immersed to his knees.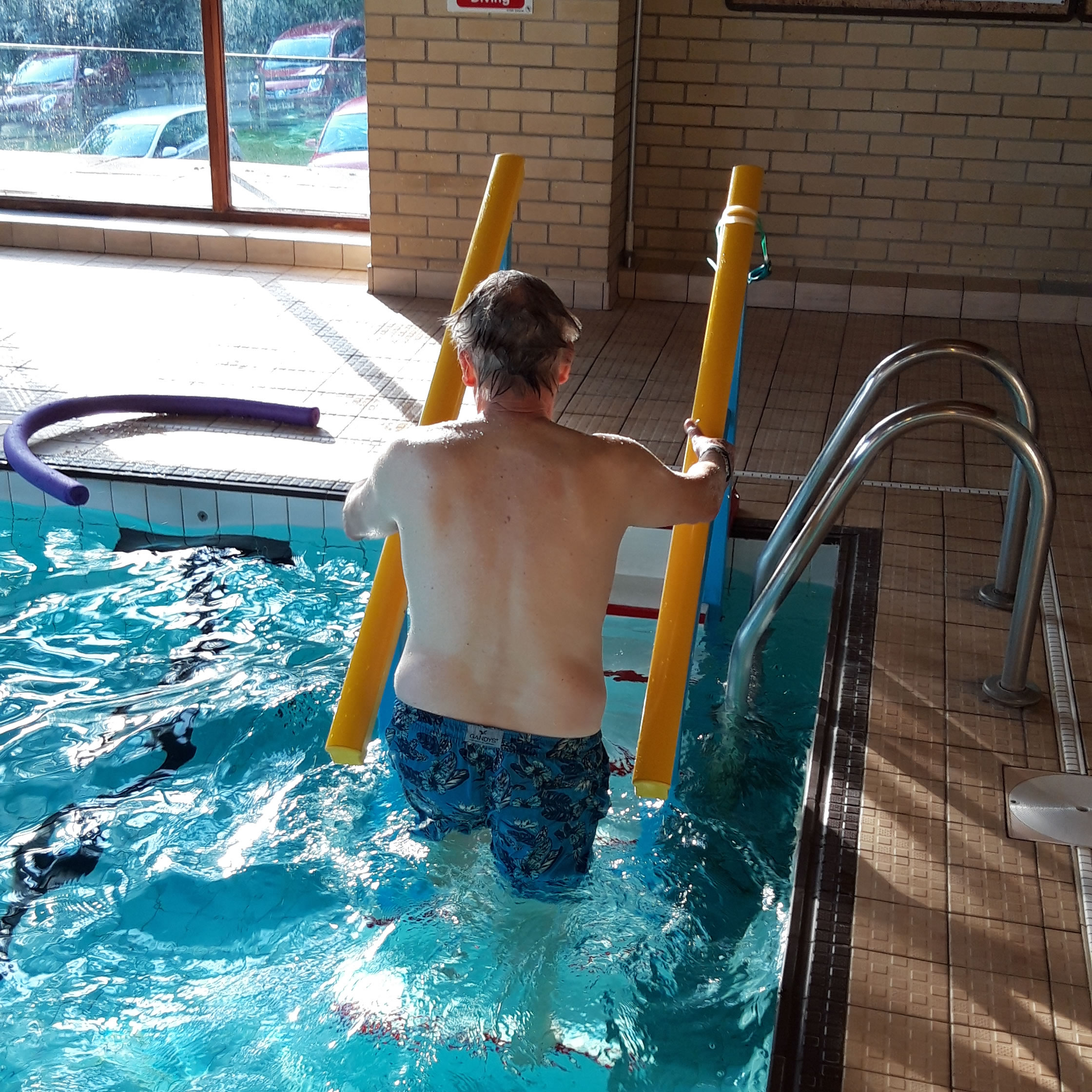 Swimming Lessons
Swimming Lessons for children run Monday to Thursday 4pm-6pm with SASP. To book your child into these lessons please contact Amy on 07584438210.
Going Horizontal
Swimming lessons for children on Fridays 4pm-6pm run by Colin Christmas. To book your child into these lessons please contact Colin on 07557881963.
Pool Parties
The pool is available to hire for parties and for private use, generally Sundays after the family session with the use of the viewing room above the pool afterwards. For more information please contact us on info@quantocklodge.co.uk.
Lane Swimming Sessions – Evenings
Both evening sessions have lanes with opportunities for all swimmers-from those who want to chat and swim and those who come to train.
Generally people swim for about 30 – 40 minutes, so there is usually plenty of space in all of the lanes as swimmers tend to stagger their entry throughout the session.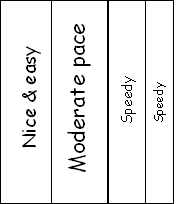 Family Swimming Sessions
During a Family Swim session, the pool is divided into a general splashing, playing and messing about in water space and a wide lane for the more serious swimmers who are swimming lengths.
There is diving at the deep end and you are all welcome to use the back floats and toys from the box on poolside next to the Lifeguards
We ask all carers to ensure that their children are under their control at all times.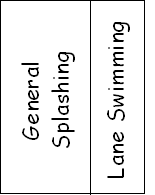 Under 8's Policy
The ISRM (Institute of Sport and Recreation Management) believes that, whilst under 8s should be accompanied by an adult who can be responsible for up to two children and that children under 4 years of age should be accompanied on a one to one basis, these requirements only apply to conventional swimming pools during a public session where many swimmers may be present. However, in a situation other than this, the policy guidance need not apply. Such examples would include:where the children are wearing armbands in a special area of the pool designated for their use; where the children can swim; where the children are taking part in a special session or programmed time attended by many young children either in a supervised situation or where there is special lifeguard supervision. (ISRM)
At Quantock, we run specific family swim sessions of limited duration with a maximum bather load of under 100. All of our pool staff have had specific training to deal with under 8's. We have high expectations of parents and carers to take control of the children in their care. Therefore, having carried out a wide ranging risk assessment, our policy is that adults may bring children to the pool from birth upwards as long as they are in the pool with their children and take care of them- following guidance from pool staff where appropriate.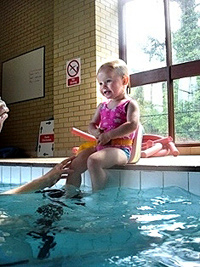 Exercise & Swim
This is not an exclusively female class-we have an increasing number of men joining in and all ages too – after dropping children off at school or before a shift, its not just retired folk who swim in the day. Most people use it as a warm up for their swim; a means of recuperating after injury or surgery; a great way to keep fit without anyone looking at you, or noticing that you can't necessarily do all of the moves to their full range; a reason for getting out of walking the dog twice a week and a time for social interaction. And you don't even have to be able to swim to join in – you can always stay in your depth.
We always start with a warm up and joint mobilisation followed by an aerobic section, which is as vigorous as you want it to be – we don't tend to run around in circles as a group so if you are limited in movement you do not miss out. We do lots of mobility and core strength activities – working on particular areas depending on the time of year. It is possible to develop a "beach tummy" with a woggle in a swimming pool and build up strength to protect us from falling in the winter months.
Everyone works at their own pace and we progress the moves gradually so that no one feels that their lack of basic co-ordination or physical restriction is holding them up. We use some basic pieces of equipment; woggles – long pieces of floatation, like pipe lagging which can hold up everyone; floats – for resistance work; small balls for dexterity and a sense of humour for laughing when we fall over.
25 Minutes exercise and 20 minutes swimming.
Rehabilitation
Increasingly, we are being recommended by physios, physical therapists and other health professionals as part of rehabilitation programmes for a huge variety of injuries and conditions from knee and hip replacement ops, heart bypass ops, stress related conditions, fibromyalgia, osteoporosis, diabetes, hypertension and strokes. If you think we might be able to assist you, then please get in touch.
Running in the pool
Running on poolside is, obviously, banned-however running IN the pool isn't.
Using the adult jogging belts or flotation belts to support you whilst running or performing all of those exercises that the physio gave you is EASY.
The adult jogging belt was designed specifically as a water rehabilitation tool for injured athletes but the benefits of the belt go beyond this. It lacks that high impact that accompanies most traditional training exercises like running and sprinting. The belt is simply a flotation device that suspends you in the deep end of the pool, such that you have a free range of motion in your arms and legs In fact a greater range in water, because your joints only have to support 10% of your body weight. This allows you to work against the resistance of the water, and provides a non-impact aerobic workout.
No charge is made for equipment loan.
Category
Single Swim
Convenience Cards 10 Swims
Adult Swim (16 years +)
£5.50
£50.00
Student Swim (16 +)
£5.50
Child Swim (3 – 16 years)
£4.50
Family Swim
(2 adults/2 children or
1 adult/3 children)
£15.00
Convenience cards provide swimmers with a great way to save even more money when they buy 10 sessions with no "sell-by" date.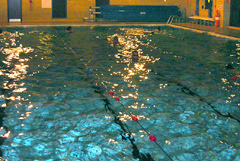 We offer the pool for hire to Clubs & societies; Cubs, scouts, guides, brownies; Scuba; Youth groups; Canoe groups; Adult societies – PTA, badminton, other sports groups
Groups may choose to hire the pool for award work or a social activity.
Bookings taken for hire of a minimum of one hour.
Pool Parties
Sunday afternoons and school holidays.
16 children max. with accompanying adults
Adult parties are also a great idea to celebrate a special day
Plus you can have the use of the party room above the pool – there is a small kitchenette with a fridge to keep food in while you swim and it has a kettle for those well-deserved cups of coffee afterwards.
Child Protection
Nudity
As part of our Child Protection Policy, please do not remove all of your clothes or your children's on poolside or in the shower area.
Photography
Following our Child Protection policy, photographs and videos may be taken at the pool. The relevant documentation must be signed.
Photography via mobile phones is banned.