Swimming Pool
The indoor swimming pool is a rectangular tank of 10 by 20 metres. The shallow end is 1m and the pool slopes gently to a 2m deep end. There is seating for spectators along one side and fabulous views along the other two.
We have two changing rooms with a cubicle in the women's for the more modest! There are communal showers just off poolside and private showers in both changing rooms.
Goggle Shop
The shop at the pool sells an excellent range of the Australian Zoggs goggles.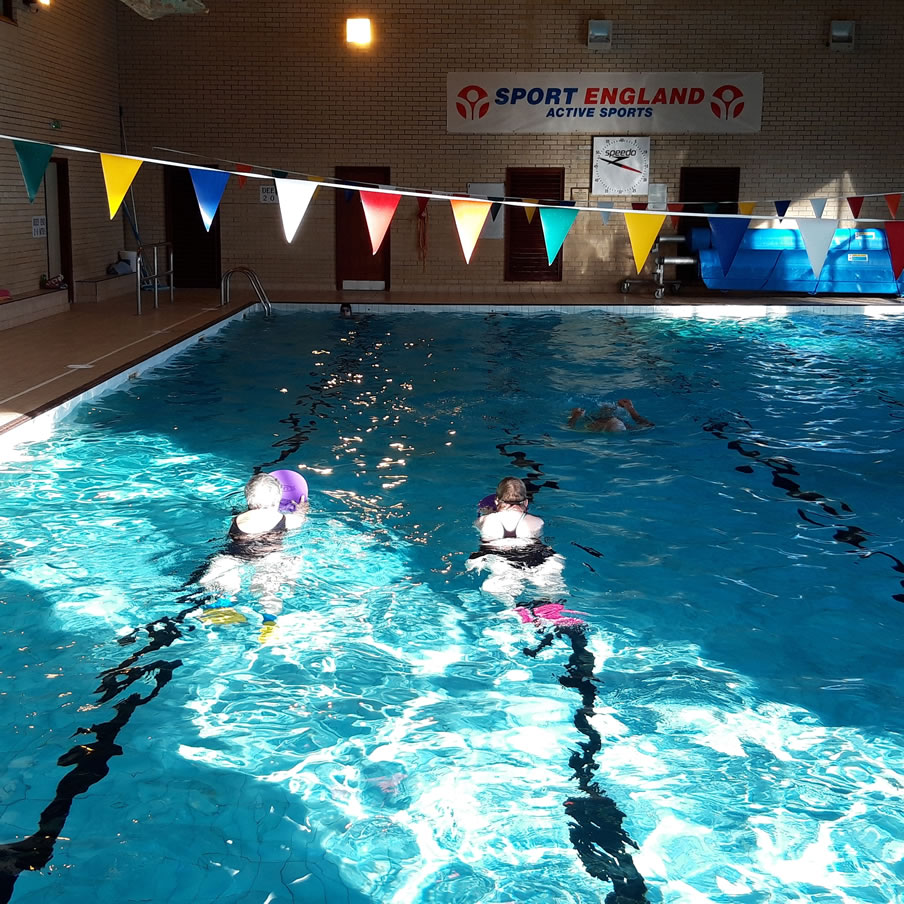 | | | |
| --- | --- | --- |
| Sunday | Family Swim | Temporarily Suspended |
| Monday | Lanes Swim | 6.30pm to 8.15pm |
| Tuesday | Adult Swim | 7.45am to 10.15am |
| Thursday | Adult Swim | 7.45am to 10.00am |
| | Lanes Swim | 6.30pm to 8.15pm |
Family Swim – A session aimed at families who wish to have a play and practice their swimming. The varying depths allow for children of all ages to jump, dive or just take it easy in the shallow end. There is also a lane for those who wish to swim lengths.
Adult Swim – An early morning session where the pool is not set up in lanes. This allows people to take it easy and have a chat. Those who wish to swim more are able to at the window side of the pool. It's a great chance to meet people from the area! Excersize belts, dumbells, floats and flippers are all available to use.
Lane swimming– Four lanes of varying speeds allow people to swim at their own pace. There is a wider, easy going lane and also lanes for those who wish to swim at a faster pace.
Category
Single Swim
Convenience Cards 10 Swims
Adult Swim (16 years +)
£6.00
£57.50
Student Swim (16 +)
£5.50
£50.00
Child Swim (3 – 16 years)
£5.00
£47.50
Family Swim
(2 adults/2 children or
1 adult/3 children)
£17.00
£160.00
Convenience cards provide swimmers with a great way to save even more money when they buy 10 sessions with no "sell-by" date.
We accept payments by cash, cheque and bank transfer. Please note we do not take debit or credit cards.
Accessibility
Access to the swimming pool is via shallow steps from the carpark. For those who struggle with the traditional ladder style steps used to climb in and out of pools we have a set of steps which allow you to hold with both hands as you walk in and out of the water.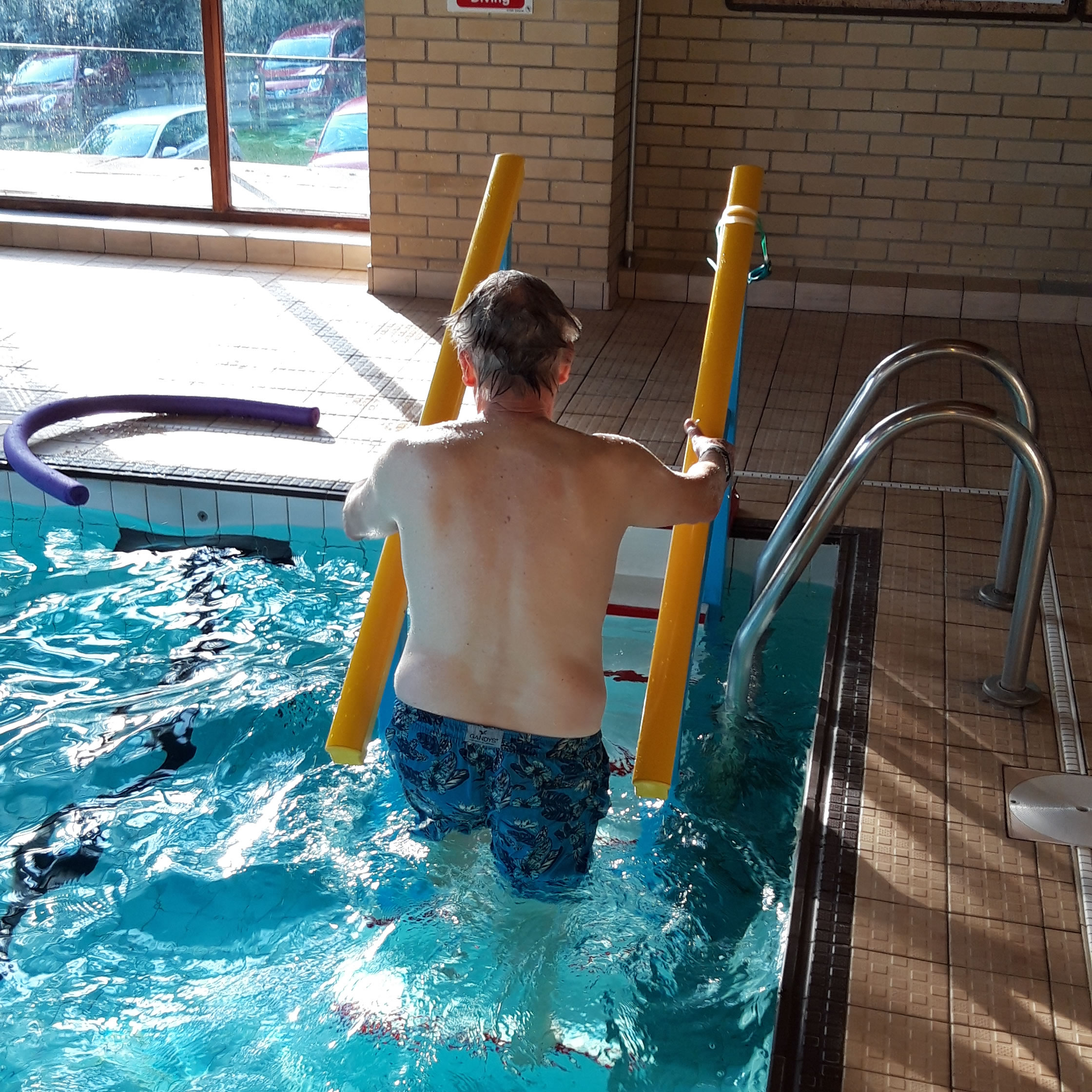 Swimming Lessons
Swimming Lessons for children run Monday to Thursday 4pm-6pm with SASP. To book your child into these lessons please contact Amy on 07584438210.
Going Horizontal
Swimming lessons for children on Fridays 4pm-6pm run by Colin Christmas. To book your child into these lessons please contact Colin on 07557881963.
Pool Parties
The pool is available to hire for parties and for private use, generally Sundays after the family session with the use of the viewing room above the pool afterwards. For more information please contact us on info@quantocklodge.co.uk.
Child Protection
Nudity
As part of our Child Protection Policy, please do not remove all of your clothes or your children's on poolside or in the shower area.
Photography
Following our Child Protection policy, photographs and videos may be taken at the pool. The relevant documentation must be signed.
Photography via mobile phones is banned.